Getting a custom board or skis from Exegi is different than buying from a typical store or online. Exegi believes that the best way to get any individual the best gear for them is to build it to do what they want it to do. Every board or pair of skis is custom designed to the individual customers design. The following process will outline how to get the best custom carbon fiber board or skis ordered, designed, built, and shipped.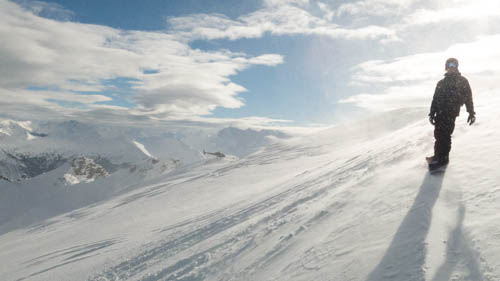 Dream. Browse through the site and figure out what you want to have. How do you like to ride? How would you like to ride in the future, what are your goals? Get a wish list into your head.
Pick a product type to function as a starting point to your design.
Play with board attributes using our online board designer.
If you Exegi might be the answer send us an email or give us a call to let us know your design requirements. We'll help you decide whether or not Exegi is the right fit to get you the gear you need.
On receiving payment the real fun begins. Custom gear design happen through close consultation, usually on the phone, with the help of email and the results of the work done with the online board designer.
We do up three iterations of design –> submission –> discussion until you are satisfied with the design brief and performance envelope (additional iterations may require an additional fee).
When the design is complete Exegi will build your custom skis or board.
We ship the board to you using our shipper. Everything is already paid for so there won't be any surprises.
You're now ready to ride the best board or skis for you!