Exegi is a new enterprise dedicated to building custom carbon fiber skis, snowboards, and splitboards. The only thing is, it isn't really new …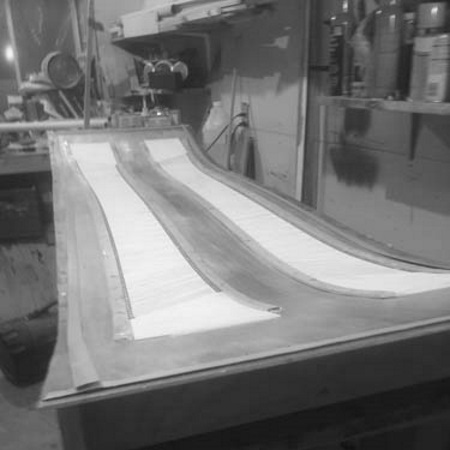 The Early Years
I'm Carl Labonville, and I have been building snowboards, bike frames, snowboard bindings, skateboards, and surfboards since the late 1980s. By the early 1990s I had moved to Whistler, and the biggest take away from snowboarding in the early 1990s was that boards were crap. It had to be possible to do better. So I tried.
By 1993 I had partnered up with like-minded individuals and started making snowboards with Wayne Martin under his company Skid Snowboards. We worked alongside other Whistler based boarders/explorers as well in an environment I remember with fondness.
The boards (and skis that quickly followed) were radical at the time. We were early adopters of carbon fiber for structural layers and balsa for cores. We had wooden topsheets in 1992. Made a full carbon/Kevlar/balsa cored ski in '96. And so it went. Whistler's (un)real-estate market made getting a shop space impossible for Skid. By late '96 things were getting built in basements and garages. But the development and improvement of the craft continued.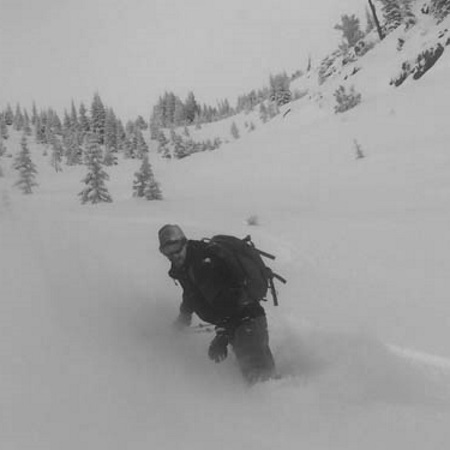 More than a Hobby
In 2003 pressures from upcoming 2010 Olympics and the like led me to move to Golden BC. A town with a newly expanded (big!) ski hill and a house/shop I could afford. I worked days as a stonemason and continued to develop a full carbon fiber construction for boards and skis in the winters and at night and on weekends. I continually did repairs for people and kept track of what the "big boys" were up to.
Over the next 13 years I continued to develop my approach to composite construction of boards and skis, as well as push the development of design in collaboration with local riders.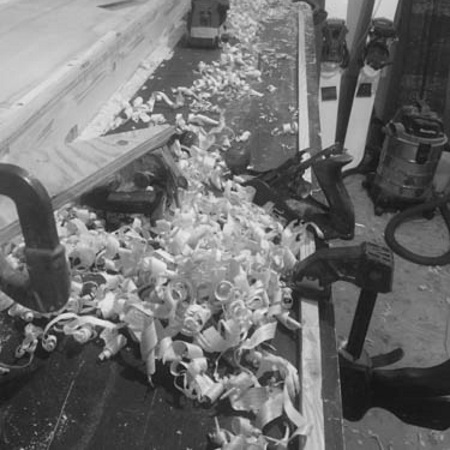 Convergence
During the winter of 2016/17 I was struck by few things:
The burgeoning/resurgence of snow-surfing (call it glisse if you're old) and watching a new group of up and coming skilled riders actually trying to carve/pressure their boards demonstrated that there was very little equipment available that made this sort of riding fun.
Everybody was starting to make stuff out of carbon fiber while trying to reduce weights through the use of lightwood cores. Hmmm. Been there, done that.
The push for high performance and light weight was resulting in lots and lots of broken stuff, especially boards for people more than one standard deviation from the normal.
Suddenly the boards I had been making for 20 years were relevant. Time to hang out my shingle.
Exegi Ski and Snowboards was (re)born. I am now building custom boards, skis and splitboards for individual customers who want the best carbon fiber tools that will do what they want.